Where channels overlap, the FlatPlane Defaults Wizard will have placed blends in the background layer for you. For overlapped in-line channels, the top and bottom, and canvas left and right edges will not have been proportioned, but they will need moving out of scope.
If you have not used the Defaults Wizard, and placed your own blends in the background layer, you will just have a little more to do.
Enable or disable all blends (all channels), or just the softness, using the two upper checkboxes.
➢For full details on blending tools, see Display Configuration: Blending.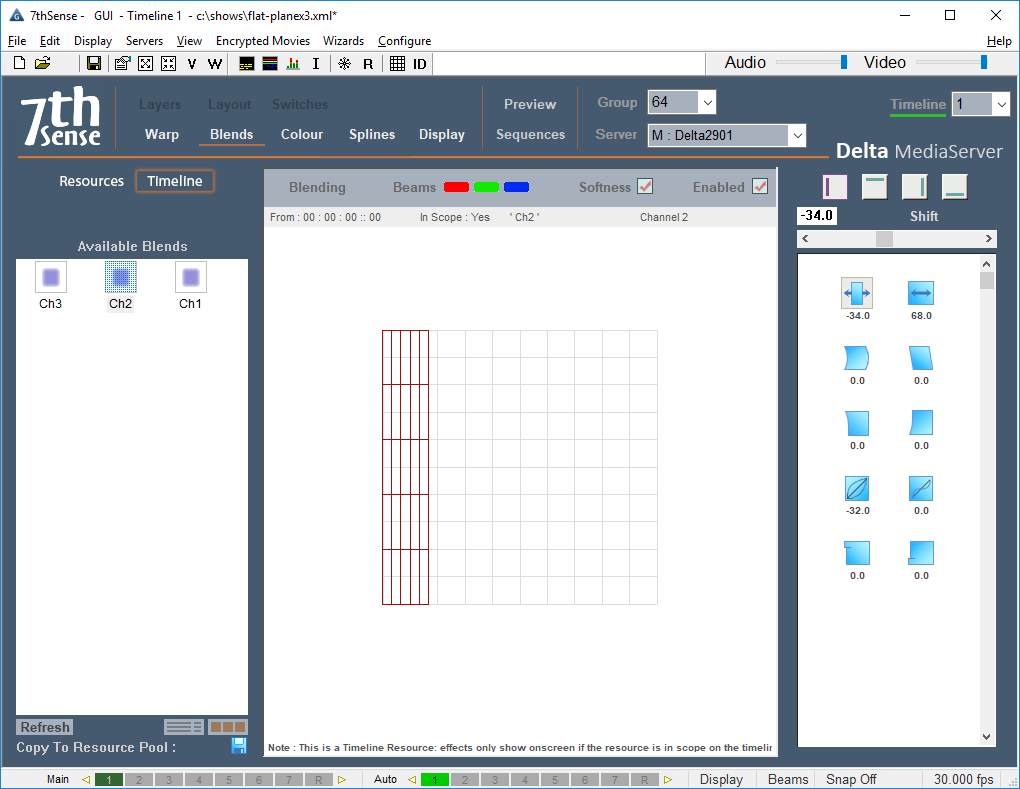 Add (or enable) timeline media resource(s) and switch off the pixel grid. If you have correctly aligned your channels, the overall display will not be torn or duplicated, but where channels overlap, the default blends may be creating shadows. Edit the position or shape, softness and gamma of adjacent blends until luminance is even. For this you can use the 'Uniformity' or 'Flat White' test pattern. It can also help to use flat red, green and blue images in turn. Finally, view your show media.
If necessary, apply a flat colour to your background layer for any channel that requires colour correction. This will complete your alignment and blending.
➢See Display Configuration: Colour Balancing and Convergence.