By pressing 'I' on the playback window, or using the 'I' button on the DeltaGUI toolbar, you can toggle User Stats on or off which provides real-time information on the playback window, which can be selected in this config page.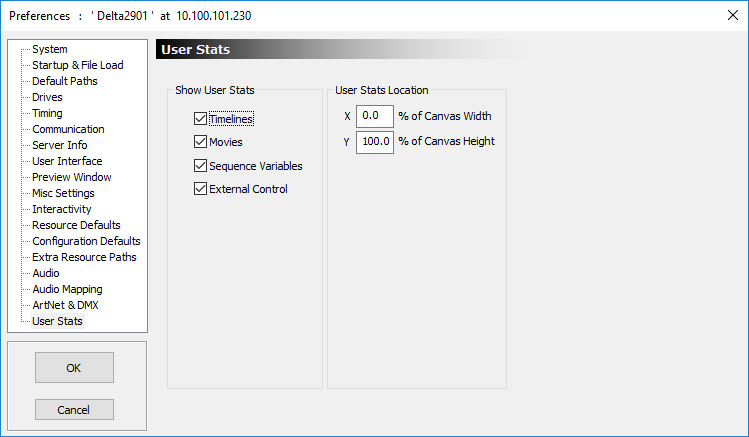 Timelines
All active timelines are shown with the timecode, whether the timeline is playing or cued
Movies
All in-scope and enabled movies are shown with the time from the start of the movie, time remaining in the movie, percentage complete, timeline and name.
Last External Control Message
The last message and when it was sent are shown here.
Sequence Variables
All sequence variables which have Watch enabled are shown with their values – configure Watched status in the View > Sequence Editor > Global Variables page.
Example playback window shown: