The standard resource paths (e.g. E:\Movies for movies, C:\Images for images) can be extended to your own paths, so that you could add a path for each resource type, for example in these path trees:
C:\MyProjects\Projects2009

\Movies
\Images
\Audio

C:\MyProjects\Projects2010

\Movies
\Images
\Audio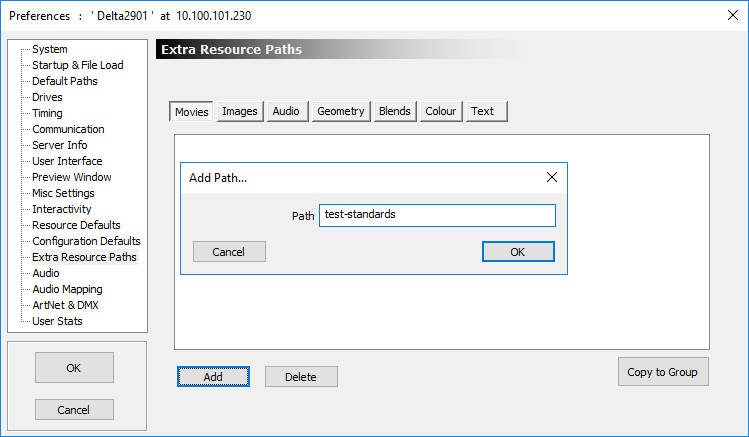 Note that movies are usually held on a different, faster disk.
You can cycle between the standard paths and extra resource paths by pressing this button:

After clicking on one of the paths in the resource folder area, you see only those resources in the main resource window below.