The preview window is launched from DeltaGUI or from within Delta's Stack web interface.

From DeltaGUI
Click the Preview button (top-centre of DeltaGUI). The Preview window opens in a new browser window and shows live preview of the show.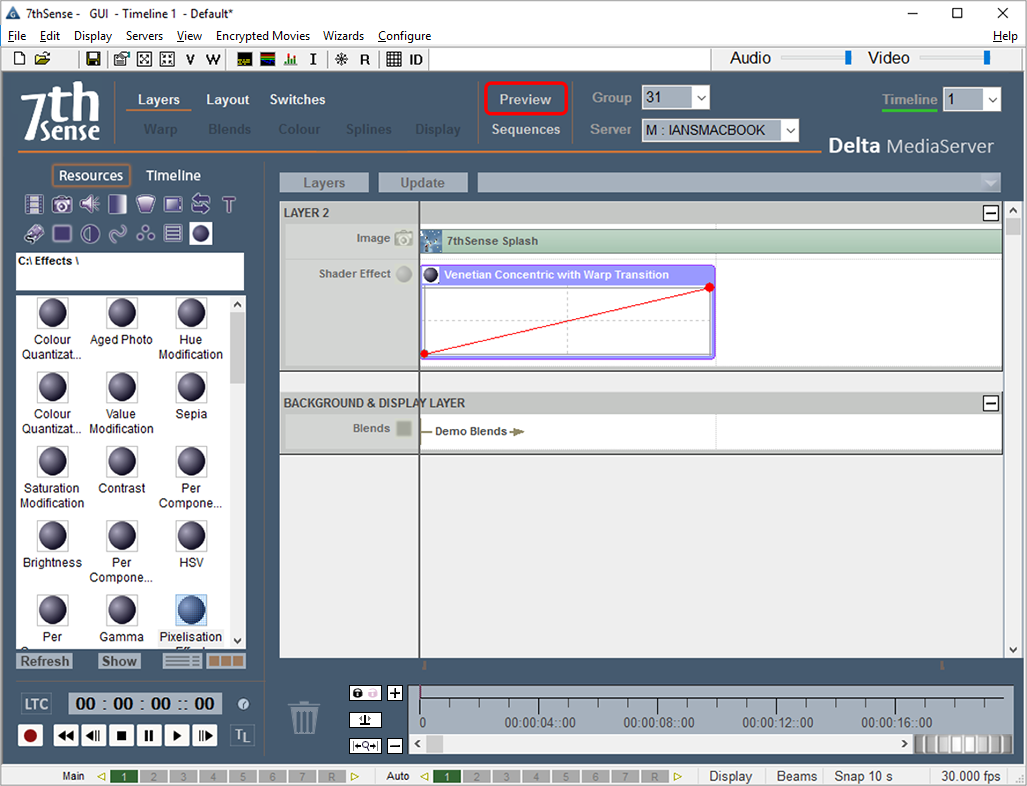 From Stack web interface
Open a web browser and connect to the IP address of your server, port 8000 (e.g. 1.100.101.227:8000). From Overview, select the required server, and connect to preview live: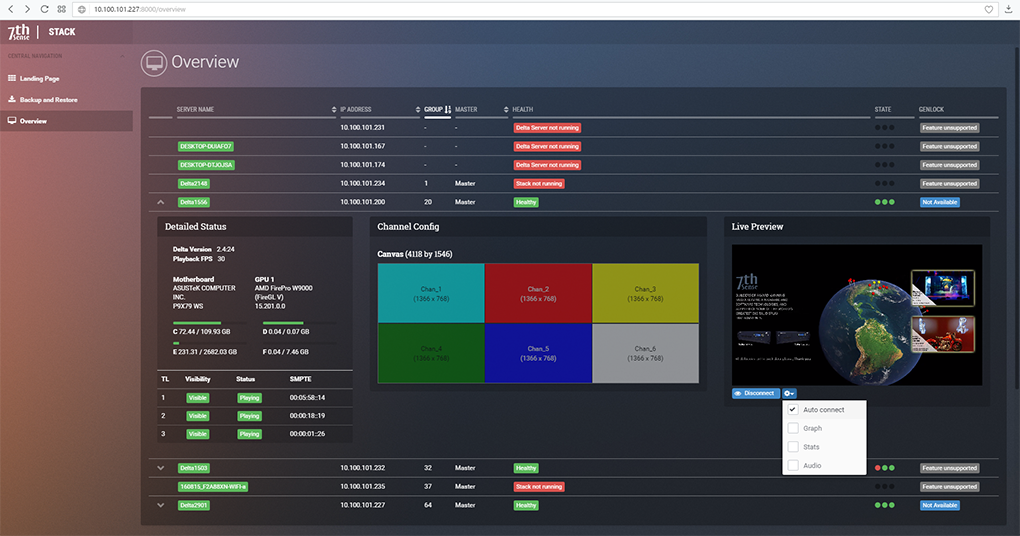 Delta Preview Window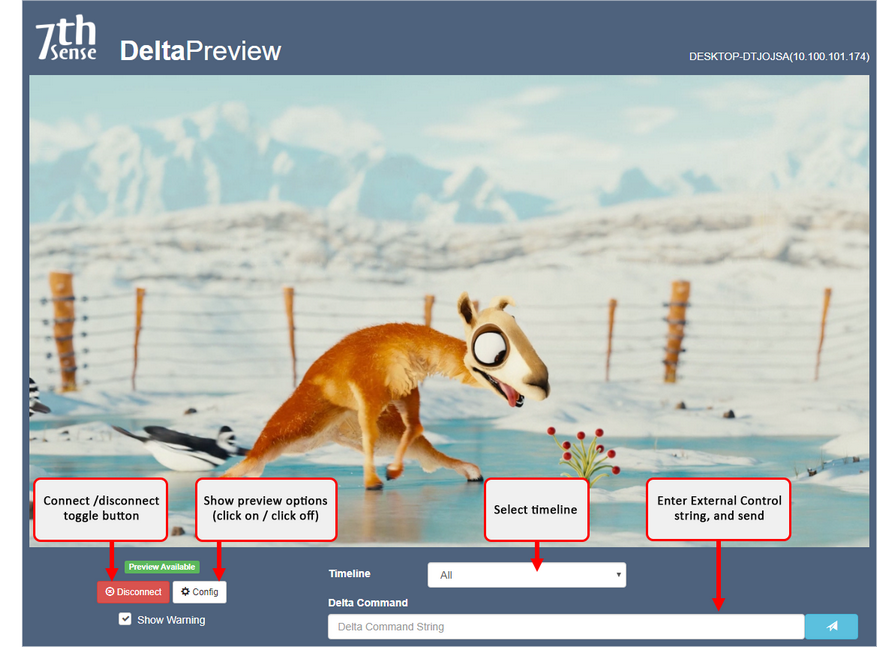 The preview window in browser reflects live playback and has the same options to show information, playback statistics, performance graph and audio VU meter as the playback window. Click Config: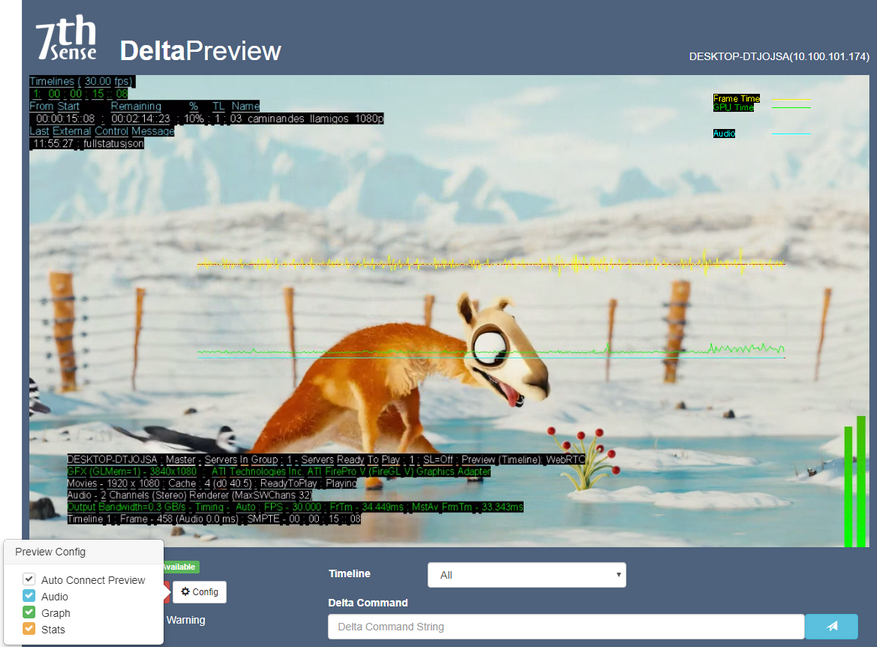 Click Config again to close the options.
➢See more controls and explanation in Playback Window

Preview External Controls
The Delta Command line accepts the External Controls as listed in DeltaGUI, Help > External Control. Click the send button to send the string command to the Delta server.