This dialog can be used to find resources on the timeline by typing in the full or partial resource name, then pressing Go.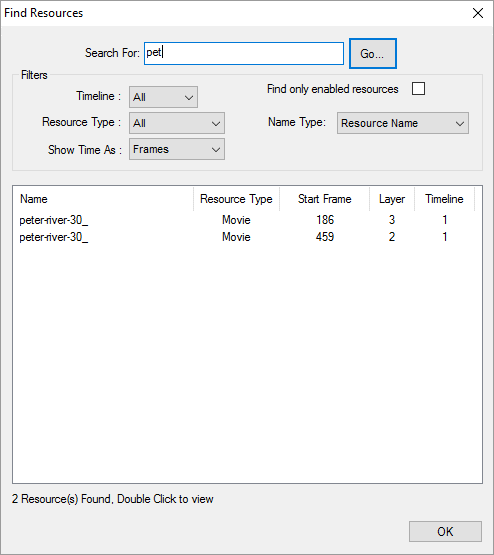 Resources will be listed – double clicking any of them will set the timeline cursor to that resource and layer in DeltaGUI.
You can optionally search one or any timeline, for only enabled resources, by resource name or external control name or by resource type.