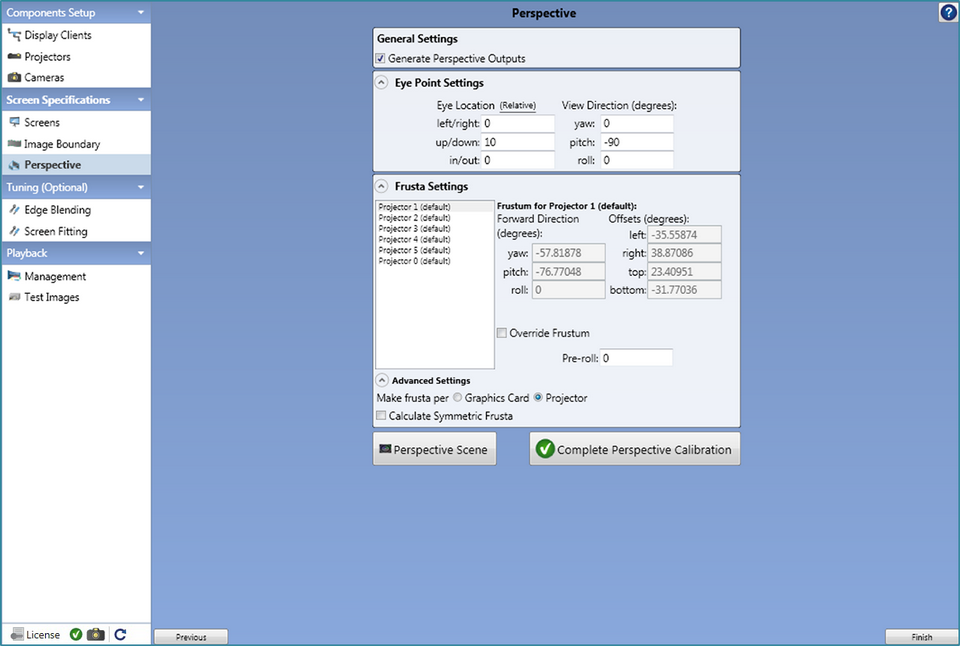 In the Frusta Settings > Advanced Setting area, towards the bottom of the panel:
•select 'Make Frusta per' Projector.
In Eye-Point Settings:
•set the up/down eye-point number. This is a representational number for the depth of the dome (= radius, for a full hemisphere) with a default of 10. This should match the screen radius setting in Delta, dome display configuration.
•set the Pitch value. The Scalable default views the dome as in front. For an overhead dome, rotate the pitch up by -90 degrees.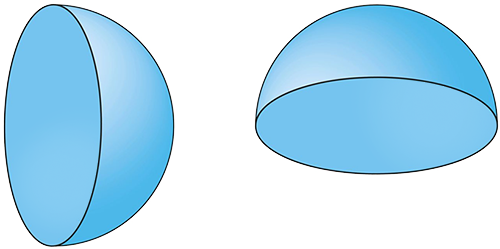 The pitch rotation could be set within Delta rather than Scalable but to avoid confusion, it is better to have the display represented correctly within DeltaGUI.

Click 'Complete Perspective Calibration', and then 'Finish'.


Once the final calibrated image is shown, clear the dome of images. Either click 'Hide Display Clients' in the Management tab, or close the Scalable Display Manager.

Note: The image shown as the final image onscreen by Scalable Display Manager may look as though it does not fill the entire screen. This is normal—it can still be fine within Delta.