7thSense Delta software is under constant improvement and enhancement to meet the needs of our users. This does not imply the need to upgrade any stable installation, unless you need new enhancements. However, it is important that the installed version and build number of DeltaGUI used, matches that of all the servers to which it is connected.
Which version of Delta do I have?
DeltaServer
Go to the DeltaServer software dialog menu: About > About Server for the server software version.
Alternatively, scroll left or right through the server front panel menu until you see 'Delta Version:' displayed.
For a remote server, you can send a Telnet command 'statusex' to its IP address (e.g. over the free PuTTY Telnet client), which will return VERSION=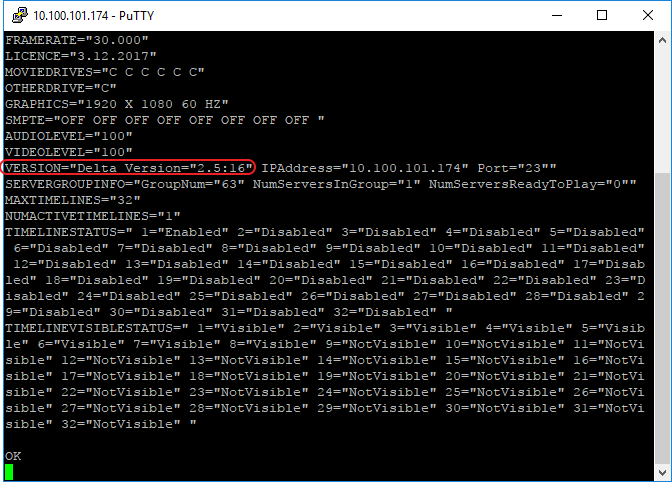 DeltaGUI
Go to the DeltaGUI menu: Help > About GUI.
Help, Support and Upgrading
Please always quote every element in the build description line.
If you require an installation package for a specific build of DeltaServer, please feel free to contact support@7thsense.one.