In DeltaGUI, click Configure > Preferences > Timing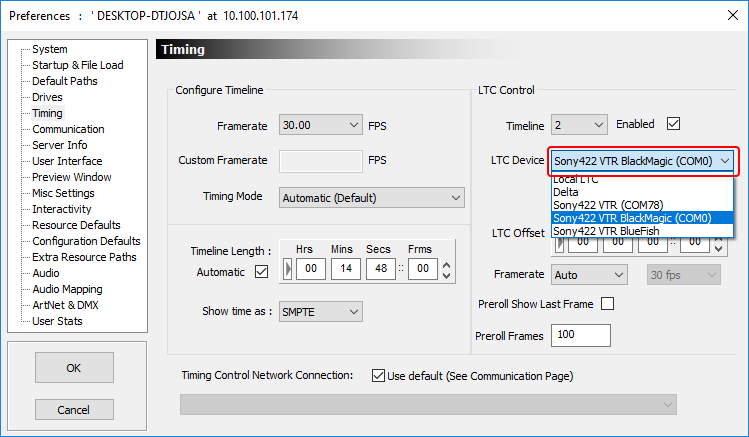 Tick the Enabled checkbox to enable the SMPTE tracking and select its correct device.
Sony RS422
Delta version 2.4 onwards has three new options (as above) to allow for Sony RS422 connections.
The connection for Sony 422 is a 9-pin D Serial Connector. Its COM port should be set in Device Manager to match that within Delta (which defaults to 78 in the registry).
BlackMagic
Blackmagic uses a DeckLink card which retrieves the COM port from the hardware automatically.
For Blackmagic cards, ensure that you get the correct cable and adapter as the physical pin-out for 4K Blackmagic cards in a Delta server may require a M/F adapter as they are set to be 'Controllers' – which is the same connection as required for the show control hardware itself. Older Blackmagic cards are set to be 'Slaves' and so the standard controller-slave cable should be correct.
Bluefish SDI
A Bluefish SDI card does not require the COM port to be set, as it is controlled internally.
Once a SMPTE device is selected, press the LTC button in the lower left area of DeltaGUI to allow the external controller to run the show. Note that the VCR transport controls will disappear since, at this point, we are purely tracking the incoming timecode in DeltaGUI.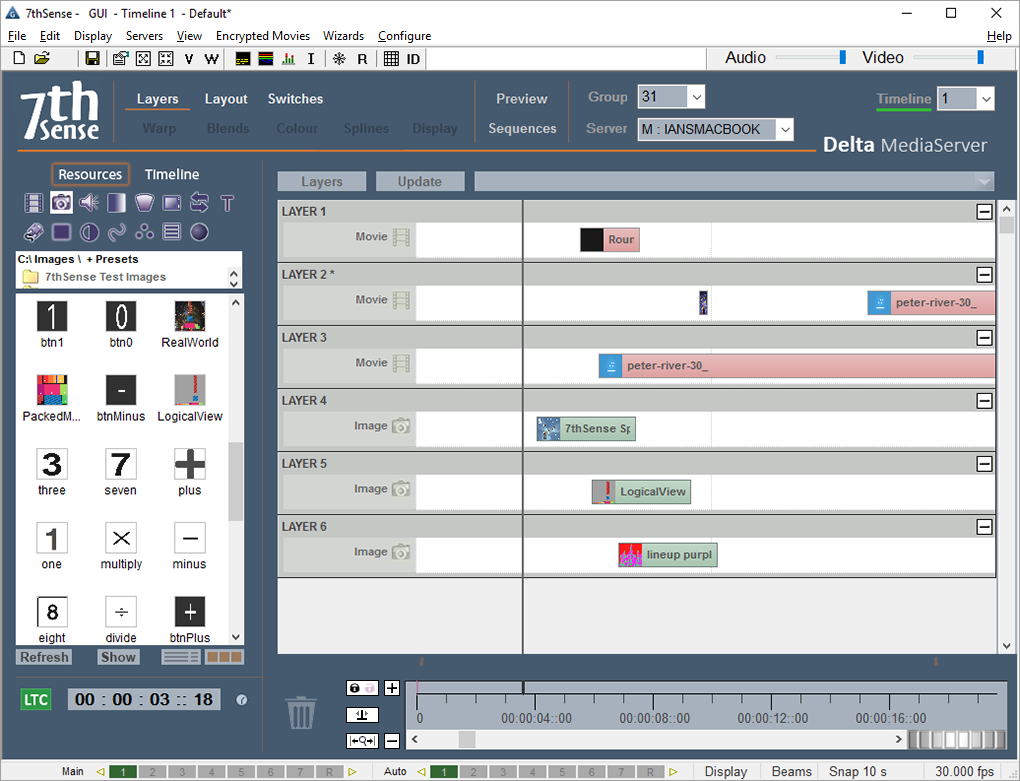 Note: In this case LTC Chase is ON for Timeline 1 but this is not automatically applied to any other timeline – click to select a timeline then click SMPTE ON/OFF as required for each.