Launch Delta from a PC with the DeltaOffline USB dongle, and click OK to open DeltaServer and its Playback window: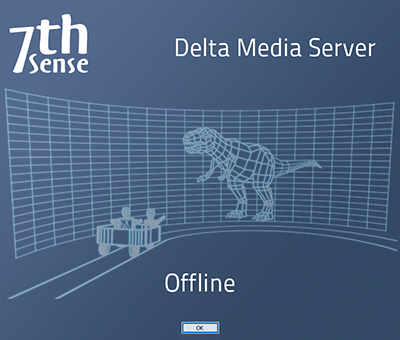 Press F to take back the Playback window out of full-screen mode. You will see a floating watermark in random positions and colours, per channel, over any media (or black if the current timeline is empty). This example shows media over 3 channels:

Preview (DeltaGUI, click Preview) or via the Stack web interface, will not show the watermark: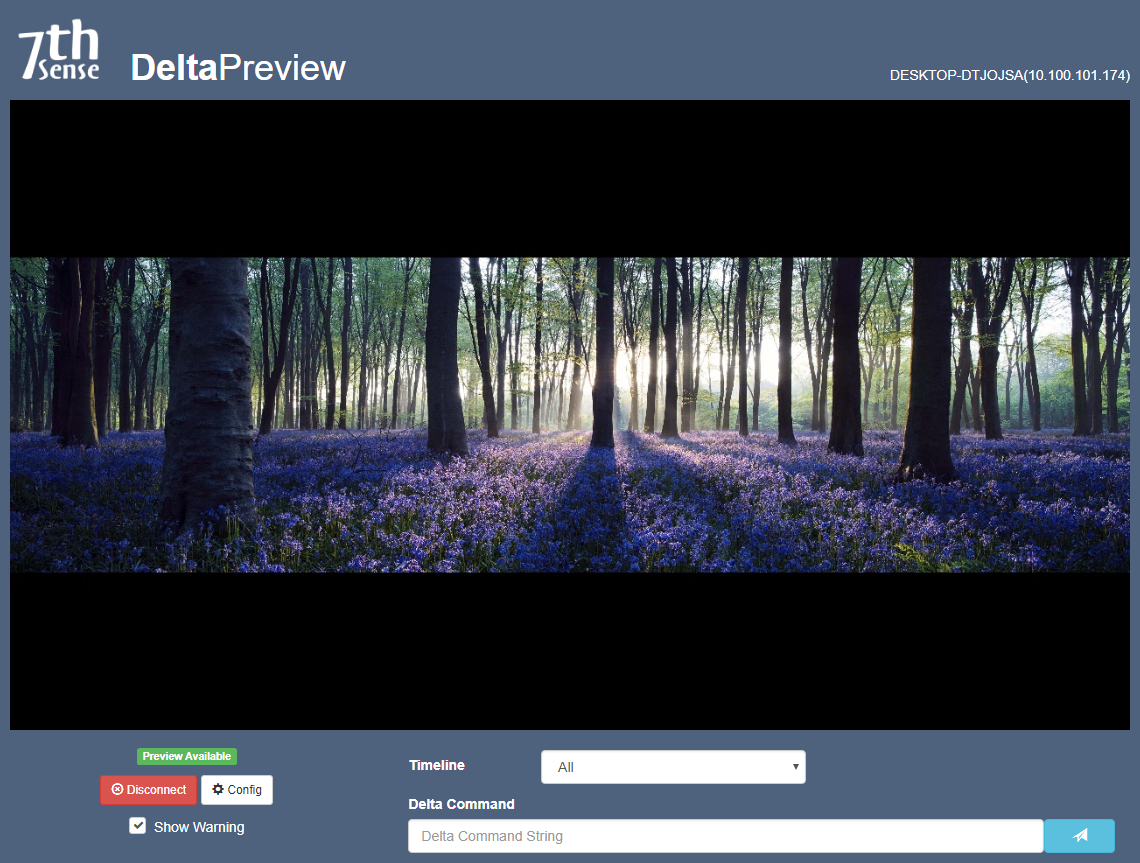 Limitations and Use
Every 30 seconds, the timeline clock will automatically stop any media playing, and the watermark will include 'Playback Stopped'. If in full-screen mode, the playback window will restore to previous normal size.
The DeltaOffline licence allows you to build, load and save shows exactly as you would with a full licence.
However, SDI output and high bit-depth are not supported, and every channel will display a floating watermark. Playback will stop on a 30-second cycle.